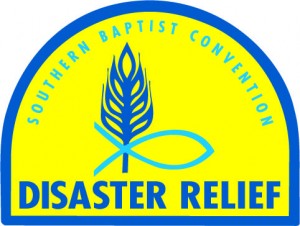 Iowa Southern Baptist Disaster Relief workers will join Minnesota-Wisconsin Baptist Convention to serve at First Baptist Church Liberty, Texas, just outside of Houston on Tuesday, September 19th among other dates.  We will help with the Feeding, Recovery/Mud Out, and Chaplaincy. There is also a possibility that we will relieve the Minnesota-Wisconsin Baptist Convention shower unit's workers.
If you want to help the millions devastated by Hurricane Harvey you can PRAY – GIVE – GO.
PRAY– for all those who have lost so much, pray for God to send workers in the harvest fields to help and pray that we can share Christ's love with those affected.
GIVE– You can give by sending a check to BCI designated to Disaster Relief. This money will be used to help Texas by sending Iowans to provide assistance in their recovery efforts, something they desperately need.
GO–   We need trained volunteers to go to Texas. If you haven't been trained yet,
we are offering several opportunities so you can go:
September 16, Saturday, First Family Church
317 SE Magazine Road Ankeny, IA

8:30 am Registration
9:00-11:00 Involving Southern Baptists in Disaster Relief (Required for ALL volunteers)
11:00-1:00 Feeding Unit training

September 17, Sunday, Solid Rock Church
14041 Locust St. Wapello, IA

1:00pm Registration
1:30-4:30 Involving Southern Baptists in Disaster Relief (Required for ALL                          volunteers) Then choose one unit training:  Feeding or Mudout.

September 23, Saturday, New Bridge Church
1305 W. Jefferson, Winterset, IA

8:00-4:00  Disaster Relief Chaplain Training
Share