by Julie Walters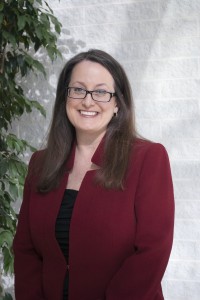 (BIRMINGHAM, Ala.) – Jan. 9, 2015 – Jennifer Dodd is the new senior marketing strategist for national WMU. In this role, she will give direction to the development and execution of marketing strategies for WMU missions organizations in the church and related resources. These organizations include Mission Friends for preschoolers; Girls in Action, Royal Ambassadors, and Children in Action for children; Acteens, Challenges, and Youth on Mission for students; myMISSION for collegiate and young women; and Women on Mission and Adults on Mission.
Dodd served for the past 12 years as marketing and public relations manager for Princeton Baptist Medical Center in Birmingham. She earned bachelor's degrees from the University of Arkansas at Little Rock and Henderson State University in Arkadelphia, Ark.
"Jennifer's past experience touches on every area of marketing," said Carol Causey, director of WMU's missions resource center. "She will guide us well as we develop new and better ways to serve and to communicate with our churches."
Dodd, a member of Hunter Street Baptist Church in Hoover, resides in Birmingham, Ala.
National WMU is a nonprofit organization headquartered in Birmingham, Ala., that offers a vast array of missions resources including curriculum for age-level organizations in churches, volunteer opportunities, conferences, leadership training, ministry ideas and models, books, and more. Since 1888, WMU has educated and involved generations upon generations in Christian missions in order to fulfill our purpose—to challenge Christian believers to understand and be radically involved in the mission of God. In addition to missions education resources, divisions of WMU include WorldCraftsSM, and New Hope® Publishers.
Share