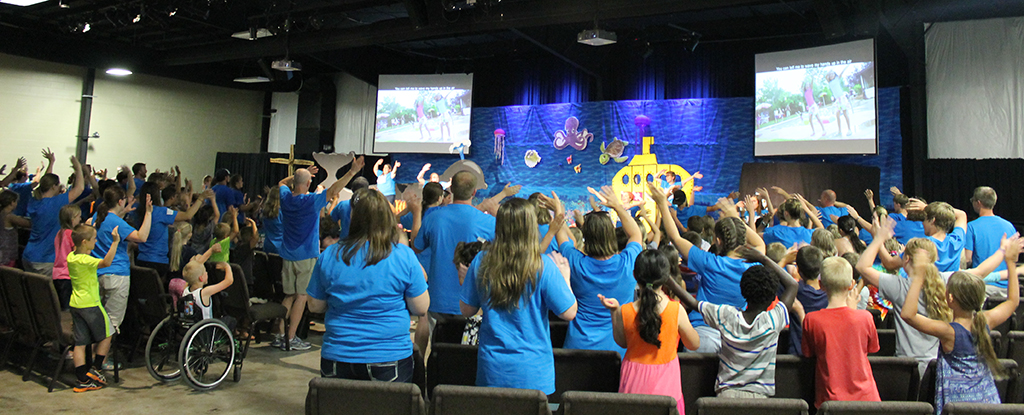 By Tanner Battles
First Family Church had an excellent week of VBS June 26-30th!  Our theme was Deep Sea Discovery, and we learned that God is with us wherever we go!
Over 200 kids and 100 volunteers met together each night for a time of singing, crafts, snacks, games and a Bible lesson.  We learned that God knows us, hears us, strengthens us, loves us and sends us.
The kids gave their offering money for a couple missionary trips our church is taking yet this summer.  We usually do a challenge between the boys and girls and this year, together they gave over $1800!!
As a way to celebrate, the Ankeny Fire Department came and hosed down the leaders and then let any of the kids run through the water as well.
New to our VBS this year, we had a family celebration on Friday, July 1st!  Any child that attended VBS, was given a ticket to get their family into Cascade Fall Aquatic Center for a private party.  We had a great time splashing and playing together while listening to our VBS music and remembering highlights of our week.
We are so thankful to God for a great VBS this year!
Share