By Roy Hayhurst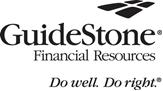 BALTIMORE — Citing good news across all ministry areas within GuideStone Financial Resources, President O.S. Hawkins delivered the 96th annual report to messengers meeting June 10-11.
GuideStone provides retirement plans, life and health products, ancillary insurance products, property & casualty coverage and mutual funds to Southern Baptist and evangelical churches. Beginning earlier this year, GuideStone made its award-winning mutual funds available to Southern Baptist and evangelical church members.
Investments
Turning first to investments, Hawkins announced that GuideStone was recognized by various reporting agencies that monitor mutual fund companies.
In 2014, the annual Lipper Fund Awards once again recognized GuideStone for outstanding fund performance, this time recognizing the GuideStone Extended-Duration Bond Fund as the Best Fund Over 3 Years and the Best Fund Over 5 Years in the Corporate Debt A-Rated Funds category. In each category, which ended November 30, 2013, the Extended-Duration Bond Fund beat out more than 50 eligible funds.
This is the third consecutive year the Lipper Fund Awards has recognized GuideStone Funds. In 2012, the entire GuideStone Funds family was ranked No. 1 out of 182 eligible fund families with up to $40 billion in assets and was honored with Lipper's Best Overall Small Fund Group in the U.S. over the three-year period ending November 30, 2011. In 2013, the MyDestination 2025 Fund was ranked No. 1 out of 92 similar funds for its performance over the three-year period ending November 30, 2012.
During the economic trough in 2008-09, which included the market's eventual low-point on March 9, 2009, Hawkins said GuideStone encouraged participants to "stay the course" in investments that were appropriate for their time horizon. Today the S&P 500 Index, which most consider a broad measure of the overall market, is up 217.8% between March 9, 2009 and May 31, 2014, revealing that an account of $50,000 on March 9, 2009 would have $159,000 today, excluding contributions.
"Retirement is a marathon; it's a long-term race," Hawkins said, encouraging messengers to make use of GuideStone resources to determine an appropriate asset allocation consistent with their risk tolerance and time horizon.
Health care
Hawkins said that GuideStone is very competitive in its medical plans. Renewal rates in GuideStone's group health plans topped 98% going into 2014, while renewal rates among other insurance products topped 99%, Hawkins said. The plans are strong, Hawkins said, and are growing.
As the Convention started, GuideStone announced expanded enrollment opportunities for its medical Personal Plans that take effect July 1, 2014.
"We're in a battle for health care in America, as many of you know," Hawkins said. "We're fighting this on multiple fronts," including through prayer and then advocacy in courts and in Congress.
While discussing health care, Hawkins turned his report to the issues of litigation over the so-called contraceptive mandate which requires the coverage of certain abortion-causing drugs. Recently, some 200 ministries and organizations filed amicus briefs in support of GuideStone's position, Hawkins said.
GuideStone's litigation is alongside Oklahoma-based Reaching Souls International and Georgia's Truett-McConnell College to challenge the mandate. While a narrowly carved exemption exists for churches and other closely held ministries, many other ministries are subject to the controversial mandate. An Oklahoma federal judge issued a preliminary injunction in December that currently protects GuideStone and the ministries it serves from the mandate's penalties. GuideStone is seeking a permanent injunction to provide protection while the case is heard. No trial date has been set.
"Our own government is trying to force us to choose between long-held Biblical convictions and health coverage," Hawkins said. "These are religious liberty issues that are at stake and we are determined to not allow this administration, or any, to tell us that we have to provide abortifacients to any people, and for free on top of that."
Property & Casualty
GuideStone is in its third year of a partnership with Brotherhood Mutual Insurance Company to provide churches and ministries with property and casualty coverage. Hawkins cited a 99% renewal rate as evidence of the service and competitive rates GuideStone and Brotherhood Mutual offer.
"We're thankful for the relationship we have with Brotherhood Mutual and the ability to provide property and casualty and risk management for your churches, ministries and associations," Hawkins said.
Mission:Dignity
GuideStone's ministry to retired pastors and their widows who live near the poverty line, Mission:Dignity, continues to expand, Hawkins said.
"One of the joys of my life is to be able to tell you that in the 17 years that we've held stewardship in the ministry we call GuideStone we've been able to send out over $100 million to pastors and widows who are in need," Hawkins said.
Mission:Dignity receives no Cooperative Program support; all donations come from individuals, churches and Sunday school classes. One-hundred percent of gifts to Mission:Dignity go to help someone in need; all administrative costs are funded through a separate endowment.
Hawkins highlighted two of his books, The Joshua Code: 52 Scripture Verses Every Believer Should Know and The Jesus Code: 52 Scripture Questions Every Believer Should Answer. (Currently, 250,000 copies of The Joshua Code are in print.) Author proceeds and royalties from the sale of these two books benefit Mission:Dignity. More information about both books can be found at www.OSHawkins.com/books.
After showing GuideStone's newest Mission:Dignity video, Hawkins reiterated his concern to pastors that they need not worry what will happen to their wives if the pastor should die first.
"If you're sitting here with a wife that has stood with you and wept with you and ministered with you and worked with you; I want you to rest in the fact that if the Lord takes you first, and you wonder what would happen to her, GuideStone will be here to be Christ's hand, and your hand, extended to her until she gets to Heaven with you," Hawkins said.
Mission:Dignity Sunday is June 22 throughout the Southern Baptist Convention. Churches can receive free, undated bulletin inserts by contacting Mission:Dignity atwww.MissionDignitySBC.org.
Past performance is no guarantee of future results. Investors are reminded that mutual fund investing involves risk, including possible loss of principal.
You should carefully consider the investment objectives, risks, charges and expenses of the funds before investing. For a copy of the prospectus with this and other information about the funds, call 1-888-98-GUIDE (1-888-984-8433) or download a prospectus. You should read the prospectus carefully before investing.
GuideStone Funds shares are distributed by Foreside Funds Distributors LLC, a registered broker-dealer and underwriter of the funds, 400 Berwyn Park, 899 Cassatt Road, Berwyn, PA 19312.
About Lipper
Lipper, a Thomson Reuters company, provides independent insight on global collective investments including mutual funds, retirement funds, hedge funds, fund fees and expenses to the asset management and media communities. Lipper is the world's leading fund research and analysis organization, covering over 231,000 share classes and over 122,000 funds in 61 registered for sale (RFS) universes. It provides the free Lipper Leader ratings for mutual funds registered for sale in over 30 countries. Additional information is available at www.lipperweb.com.
About the 2014 Corporate Debt A-Rated Funds Award (three year): The GuideStone Extended-Duration Bond Fund-GS2 won for the three-year period ending November 30, 2013. 57 funds were eligible for this award.
About the 2014 Corporate Debt A-Rated Funds Award (five year): The GuideStone Extended-Duration Bond Fund-GS2 won for the five-year period ending November 30, 2013. 51 funds were eligible for this award.
About the 2013 Mixed-Asset Target 2025 Funds Award (three-year): Classification averages are calculated with all eligible share classes for each eligible classification. The calculation periods extend over 36, 60 and 120 months. The highest Lipper Leader for Consistent Return (Effective Return) value within each eligible classification determines the fund classification winner over three, five or 10 years. The GuideStone MyDestination 2025 Fund-GS4 won for the three-year period ending November 30, 2012. 92 funds were eligible for this award.
About the 2012 Best Overall Small Company Lipper Award: Fund groups with at least three equity, three bond and three mixed-asset classes are eligible for a group award. The lowest average decile rank of the three years' Consistent Return measure of the eligible funds per asset class and group will determine the award winner over the three-year period ending November 30, 2011. In cases of identical results, the lower average percentile rank will determine the winner. 182 firms were eligible for this award.
This communication and any attached files may contain information that is confidential or privileged. If this communication has been received in error, please delete or destroy it immediately. Please go to www.GuideStone.org/EmailDisclaimers for important information and further disclaimers pertaining to this transmission.
_______________________
Roy Hayhurst is department head of denominational and public relations services at GuideStone Financial Resources of the Southern Baptist Convention.
Share