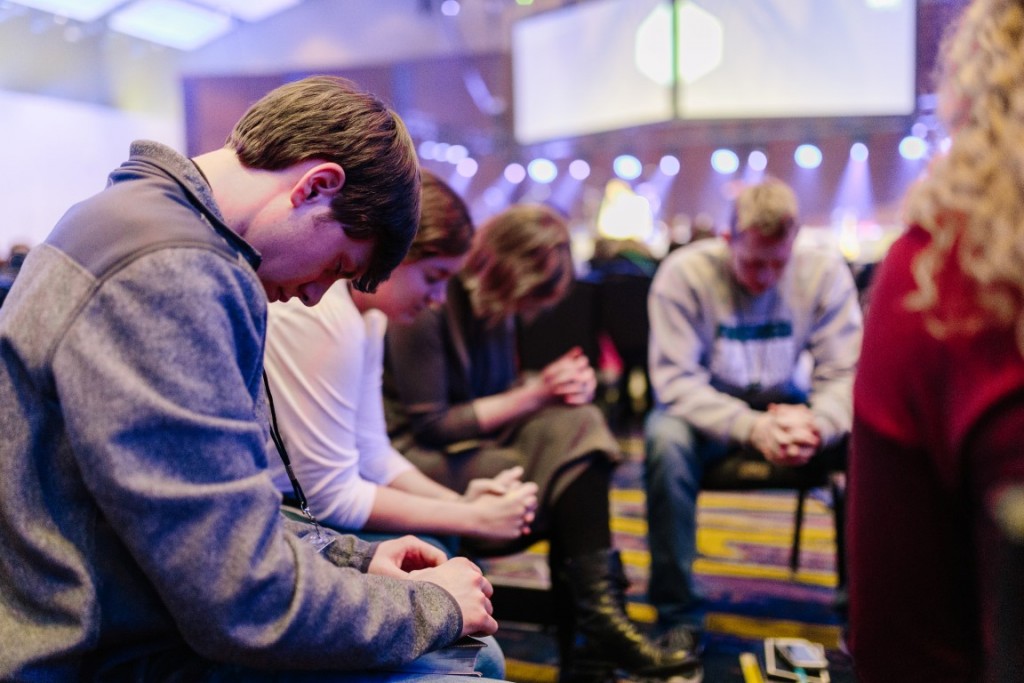 By Sarah Eekhoff Zylstra, Senior Writer for The Gospel Coalition
The nation's largest church-based student movement was started 44 years ago by a small Baptist church in Iowa.
About 13 years in, 30 to 50 students from nearby Iowa State University met regularly as the Baptist Student Union. Ten years later, close to 200 students attended regularly, and Grand Avenue Baptist Church realized its campus ministry had grown so large "it became the tail wagging the dog" and threatened to overwhelm the congregation.
In response, the congregation planted a new church to run its campus ministry, and both took off. Today, more than 22 years later, the Salt Company reaches around 1,400 students every week at Iowa State University, while Cornerstone Church sees about 2,400 people on Sundays.
The twin ministries-to community and campus-have since reproduced themselves at the University of Iowa and the University of Northern Iowa; they've grown, too, seeing about 450 students a week. This fall Salt spread to the University of Missouri and Drake University, where roughly 100 students gather each week. The University of Minnesota and the University of Wisconsin are slated for 2017.
The campus ministry's strongest asset-and their distinctive feature-is their close tie to the local church.
Salt leaders point to strong Bible teaching, a solid foundation of leadership, a focus on relationships, and student leadership as reasons for their success. But their strongest asset-and their distinctive feature-is their close tie to the local church.
Bible Teaching and Faithful Leadership
"Honestly, nobody is more shocked at what God is doing here in the cornfields of Iowa than we are," said Jeff Dodge, who ran Salt for seven years before becoming a teaching pastor at Cornerstone.
But he can identify some reasons why students are attracted to Salt.
The first is simple: substantive preaching from the Bible. "Often people look at the university and think we need to teach students how to find a good life partner, or how to manage their money, or how to stop being sexually active," Dodge said. Salt does teach on these topics, but they aren't the main focus.
"We believe in preaching the full gospel of Jesus Christ, and getting the Bible into everybody's hands," he said. Cornerstone gave away 3,000 paperback English Standard Version Bibles in an effort to promote greater biblical literacy among the church.
When Salt meets on Thursday nights, some aspects feel like Sunday morning, Dodge said. "They're seeing the Bible open a lot. We're driven by expository Bible teaching."
Another boon for Salt has been its strong leadership, said Cody Cline who, like Dodge, ran Salt before becoming the community pastor at Cornerstone. "In 44 years of ministry, we've had seven directors."
All seven of Salt's leaders are still involved in the Cornerstone network in some way, Cline said.
But Salt didn't explode out of the starting gate. "Some of those guys worked and persevered through some not-so-glorious days. Jack (Salt's founder) worked 13 years to get 30 kids. That foundation is priceless."
After years of slow but steady growth, by the time Cline inherited Salt, "it was really easy," he said.
He's not sure what caused Salt to take off. "It's 95 percent luck-or rather, the blessing of God."
Share