By Pastor Ricky A. Rohrig Sr.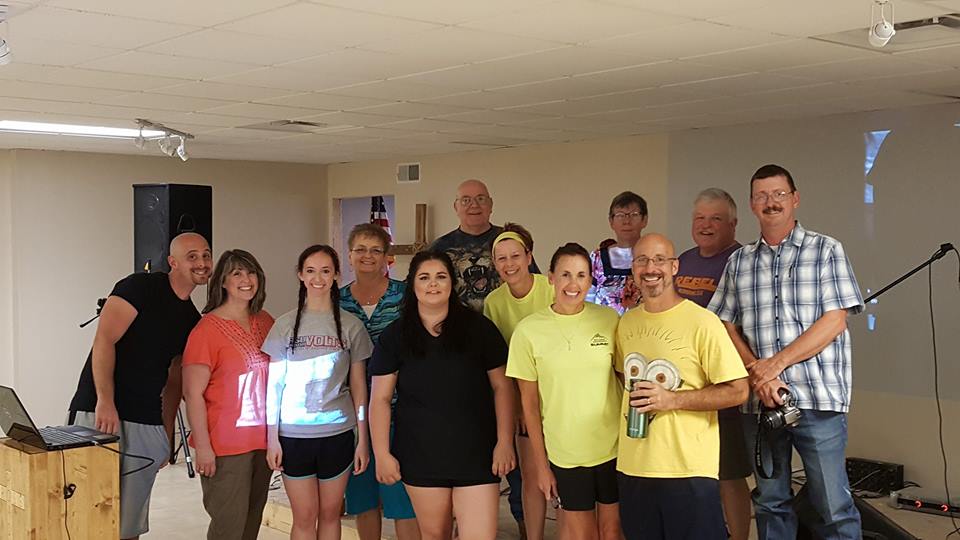 Crossroads Community Church were blessed to have a mission team from Utopia Baptist Church in Oklahoma come to Red Oak, Monday June 27th – Thursday June 30th. The team led 'Submerged' VBS at Crossroads Community Church. In addition, the team did some beautification and landscaping at The Good Samaritan Society of Red Oak in preparation for their 50th year celebration August 6th.
While here, the group from Oklahoma visited residents at Good Sam and Arlington Place and gave each resident a gift. "We had 2 children and one nursing home resident accept Jesus Christ as their Lord and Savior," says Pastor Ricky A. Rohrig Sr., founding pastor of Crossroads Community Church and Chaplain for Good Sam in Red Oak and Villisca. Crossroads next community event will be having a booth at the Montgomery County fair and a chance to win a 32" flat screen television and a blu-ray player. They will be hosting a mission team from North Nixa, Missouri the week of the fair.
Share