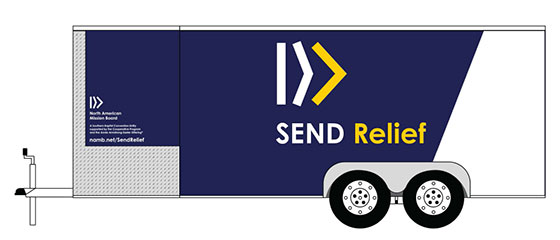 The North American Mission Board is offering Send Relief Cargo Trailers to churches and associations at a significant cost savings.
"We realize there is a great need to share the gospel of Jesus Christ with those in your community. Many times that opportunity comes
through meeting tangible needs. The North American Mission Board (NAMB) is excited to provide your church, association or state convention (ministry) with the option to receive a new Send Relief cargo trailer to help meet those needs at a reduced cost.
"Whether you are ministering to those you serve through evangelism block parties, participating in collegiate outreach, assisting in Disaster Relief or providing community food ministries, it is our hope that this trailer can be a beneficial tool to assist you in reaching those who need help and hope."
To learn more or purchase a Send Relief Trailer download this form.
Share