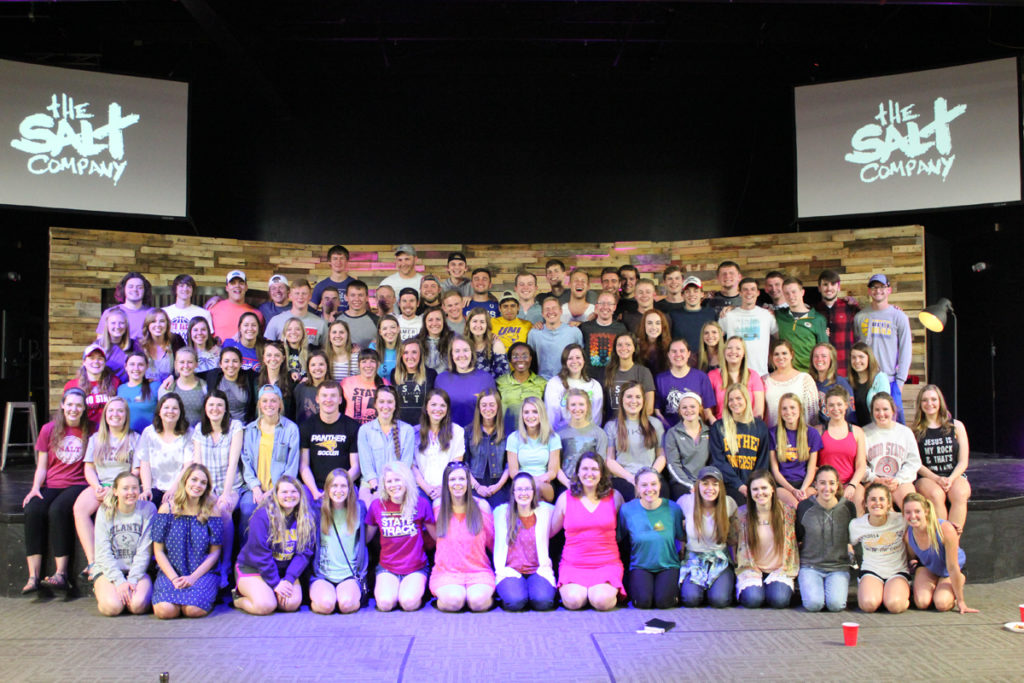 By Hailey Koerperich, Freshman Women's Ministry Leader
At 10:02 every day, phone alarms are going off throughout the Candeo Church building. Luke 10:2 declares that "the harvest is plentiful, but the laborers are few" and that earnest prayers to the Lord of the harvest should be for laborers to send out into his harvest. One prayer that the Salt Company staff prayed all year was that God would raise up student leaders for the harvest on the University of Northern Iowa campus. In faith, the prayer was that God would increase the student leadership team from its 68 current leaders to over 100 leaders. Reaching that goal would mean an expansion of the leadership team by almost 45%.
The leadership process for new leaders involves an application and an interview conducted by members of the Salt Company staff. These interviews serve as an excellent opportunity to shepherd students and to celebrate evidences of God's goodness and faithfulness in the last year, but also throughout their entire lives. This process, from start to finish, takes nearly a month. After 75 interviews and losing other leaders to graduation, internships, and student teaching, the final number of new leaders was 100.
At the final leaders meeting of the 2016-2017 school year on April 30, leaders sat in a room full of current leaders as well as new leaders for the 2017-2018 school year. Many of the veteran leaders could remember when a room that full was the entire Salt Company. In just four short years, a room that full is now just the leadership team. What a faithful and gracious God! To Him be the glory for the work He is doing in the Cedar Valley and beyond.
​
Share