by WMU Communications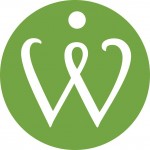 (BIRMINGHAM, Ala.) –  WorldCrafts has partnered with impoverished artisans from Myanmar to India to Guatemala to offer more than 80 new products this year. They are among more than 200 products featured in the fall/winter catalog that was released August 1.
"Adding new WorldCrafts products is so exciting when you know each one represents lives changed by the opportunity to earn an income with dignity and to hear the offer of everlasting life," said Emily Swader, WorldCrafts representative.
WorldCrafts is also pleased to announce partnerships with seven new artisan groups:
Visit WorldCrafts.org to learn more about artisan groups, download the new catalog, see ideas for party themes, or to shop.
Share