Saturday, September 16
8:30 am to 4:30 pm
Featuring:
Drew Frazer, Navigators – Denver, Colorado
Drew Frazer has been serving as a missionary with the Navigators for the past 17 years. Originally from Clearwater, FL, Drew studied Industrial Design at Georgia Tech and worked for a brief time in the design engineering field in Atlanta. Drew joined the Navigators in the spring of 2000 at West Texas A&M in Amarillo where he served for two years on EDGE Corps. Drew continued on with the Navigators at the University of Northern Iowa for three years. It was there that Drew met his wife Stacy. Once his training was completed at UNI in 2005, Drew and Stacy moved to the University of Colorado at Boulder where they pioneered, built and directed the CU Navigator ministry until the spring of 2014. Drew now serves as the City Director for Nav20s in Denver, a ministry devoted to helping grads and military vets in transition from the Navigator ministries into the "real world".
In his free time Drew enjoys spending lots of time with his wife, Stacy, and their three kids – Dax, Biz, and Garrett. Drew enjoys camping, off-road driving and building things with his hands. Drew and Stacy are also passionate about reaching this generation of students and young professionals, building them into laborers, and sending them into the entire world to impact the Kingdom of God. They have high hopes of one day serving the Lord overseas and bringing the Gospel to an unreached people group.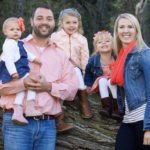 Stan Hayek, Anthem Church – University of Missouri
Stan was born and raised on a farm near Tama, IA. He graduated from ISU with a B.S. in Agricultural Business, and from Midwestern Seminary with a M.A. in Theological Studies.  Stan came to know Jesus in high school and was highly influenced in college by the Salt Company. He married his beautiful wife Sarah in 2009 and they have four amazing daughters, Danica, Hannah, Talitha, and Janessa. He loves sports, the outdoors (especially hunting), and spending time with his girls. Stan is currently the Lead Pastor at Anthem Church in Columbia, MO.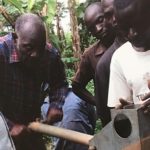 Ruben Nkata, National Pastor – Malawi, Africa
Ruben has been the key pastor and church planter in Malawi, Africa for a number of years.
Conference Schedule
Early Bird Ticket Prices – Through September 14
$10 – Per Person
$25 – Per Family
*Meal Included
General Admission Ticket Prices – Through September 16
$12 – Per Person
$30 – Per Family
*Meal NOT Included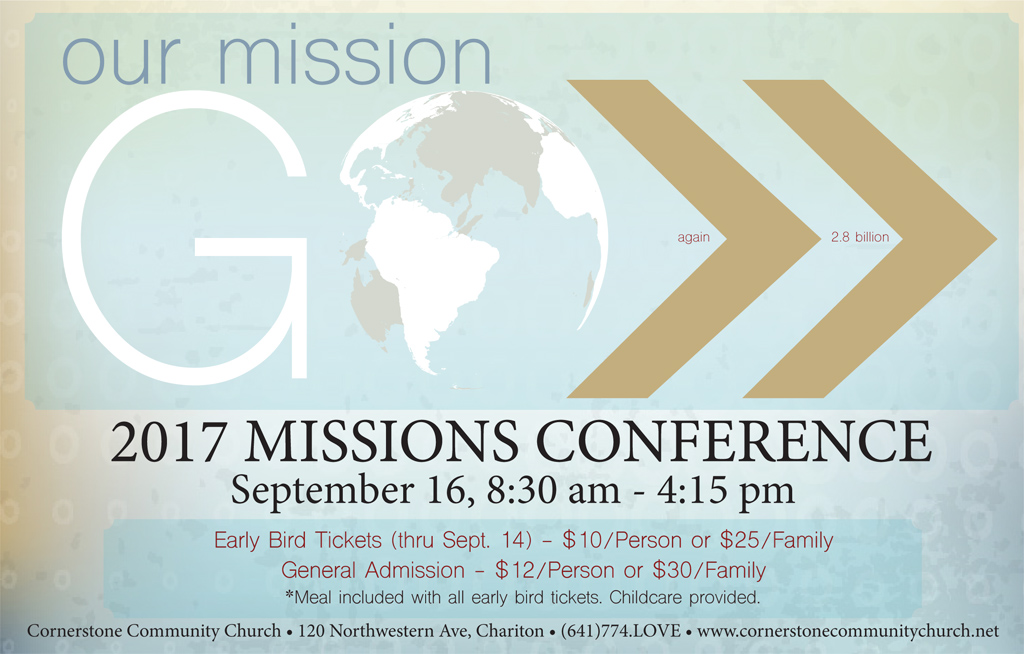 Share